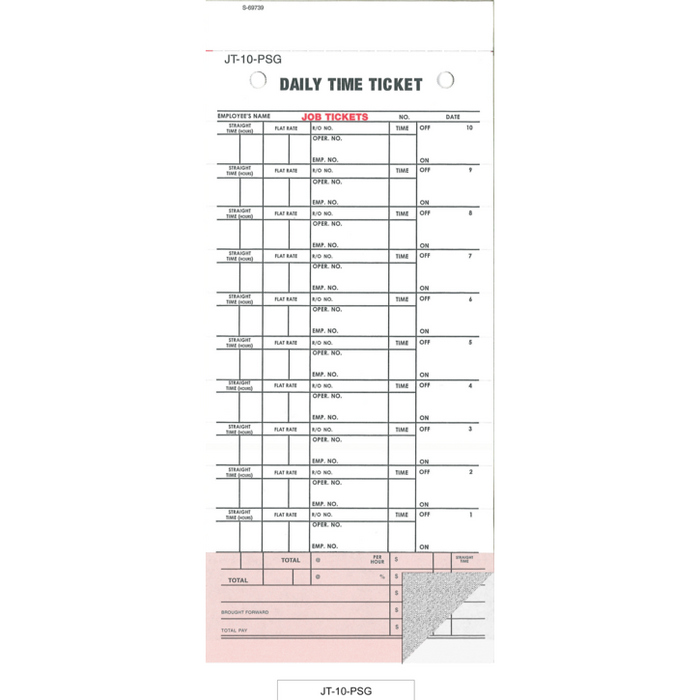 JT-10-PSG Job and Time Tickets (Pack of 1000's $145.00)
Information
Daily time tickets 3 part carbon (Form JT-10-PSG) 10 label
Hard copy on bottom, pink copy in center, pressure sensitive gummed white on top, with carbon paper inserted glued at head.
Packs of 1000. Poly-wrapped in 250's for freshness
Top Quality, Money Back Guarantee.
We sell millions of time cards cards every year. Our Time Cards are professionally manufactured to the manufacturers specification to USA standards not Mexican standards, This ensures they will work every time and not unusually crease or tear in the time clock.

Our time cards are precision made, rotary slit, from stock. Our time cards are fully guaranteed to match the manufacturers specification in description in size and weight. Each box is fully guaranteed.
Size: 4 1/4" wide x 9 1/2" long
Printed: Black 

Card stock: 3 part, White bottom, pink copy in center, pressure sensitive gummed white on top, with carbon paper inserted 
Proudly made in the USA