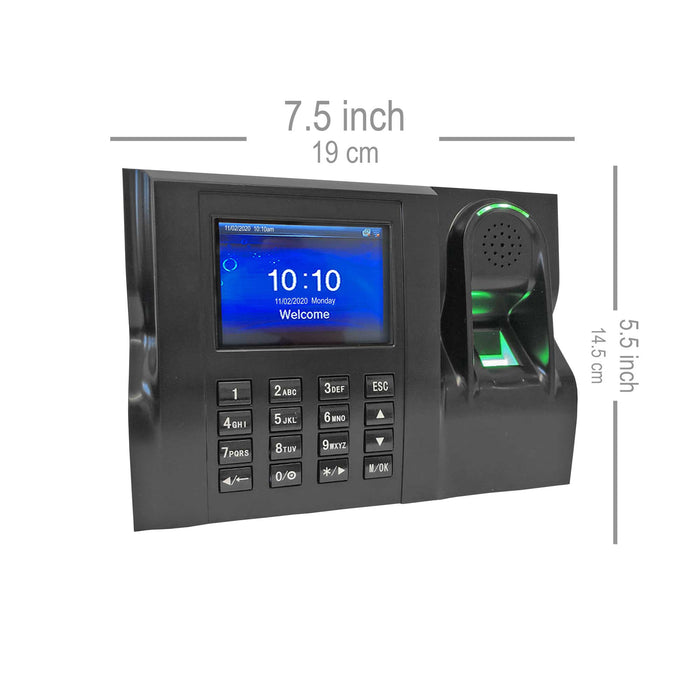 Geotime 2 Biometric fingerprint - TCP/IP Terminal only (no software)
There is no software with this item - this item is for those requiring extra terminals.
This extra terminal is only suitable for model 100 and 200.
What's in the box? 
Time Clock Terminal, Mounting Backplate, 6 foot Network Cable, 2 Pin Power Adaptor.