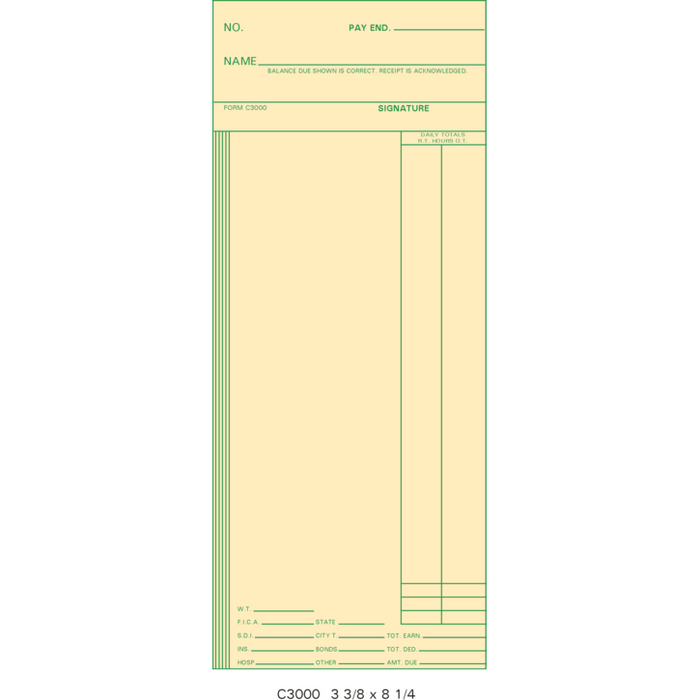 C3000 Time Cards (Pack of 1000's $29.00)
Information
Top Quality, Money Back Guarantee.
Time card C3000 for time clocks that print up or down the card and clips or prints black box on card. Can fit Acroprint 200 all models, Amano 65xx/68xx/69xx (all models), Amano CP3000/CP5000, Cincinnati 3000 series, and others.

Replaces TOPS 1251 and ADAMS 9761

We sell millions of time cards cards every year. Our Time Cards are professionally manufactured to the manufacturers specification to USA standards not Mexican standards, This ensures they will work every time and not unusually crease or tear in the time clock.

Our time cards are precision made, rotary slit, from stock. Our time cards are fully guaranteed to match the manufacturers specification in description in size and weight. Each box is fully guaranteed.

Time Card Size: 3 3/8" wide x 8 1/4" long (Check card width before ordering)
Printed: 1 side green ink

Card stock: 150-lb (full weight to mfr spec.) 
Proudly made in the USA