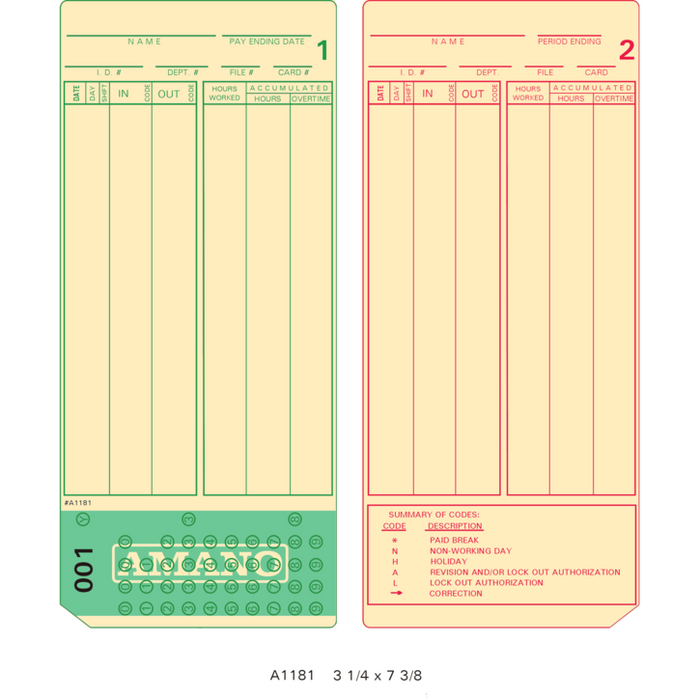 AMA 249000 Time Cards 0-249 (2000's, 8 sets of 250 $93.00)
Information
AMA-249000 Time clock cards for Amano MJR-7000, Amano MJR-8000, MJR 8100, Amano Microder, Cincinnati 8100 calculating time recorders.
Time Card type: This product is now called the A1181P 0-249, which is what we will ship.

We sell millions of time cards cards every year. Our Time Cards are professionally manufactured to the manufacturers specification to USA standards not Mexican standards, This ensures they will work every time and not unusually crease or tear in the time clock.

Our time cards are precision made, rotary slit, from stock. Our time cards are fully guaranteed to match the manufacturers specification in description in size and weight. Each box is fully guaranteed.

Time Card Size: 3 1/4" wide x 7 3/8" long (3.25 x 7.375)
Printed: 2 sides, green on 1 red on 2
Card stock: # 99 manila
other series of numbering
Proudly made in the USA